2019 Events
We run regular Book Club, Play-reading and Writer's group events throughout the year.
---
December
Father and Mother Christmas
Father and Mother Christmas on Saturdays in December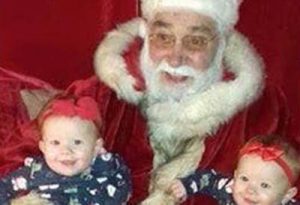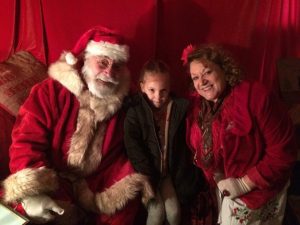 Father and Mother Christmas visited our traditional Victorian Parlour.
---
Arts and Crafts exhibiton and sale by local Swale-based Artists from both Sheppey Art Society and beyond.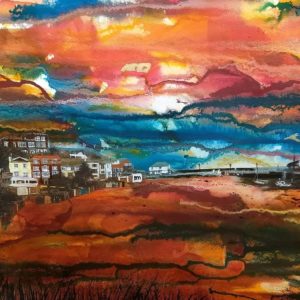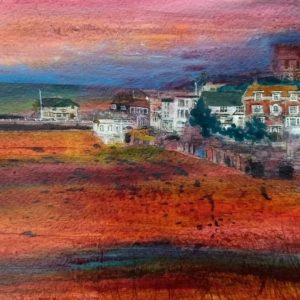 Works for sale from which percentage of the proceeds go to Sheppey Promenade, which is the volunteer-run charity that supports the running of the Cottage and the Promenade Arts festival.

Contributing Artists:
John Gevaux-Ross
Deborah Pugh
Debbie Karen Adams
Jo Eden
Terry Rawson
Mickey Michelle Murphy
Laine Hadlow
Justine Rogers
Amanda Hoggins
Laurie Harpum
Phil Crowder
Ed Currie
Janys Thornton
---
Cosy Christmassy Readings at the Cottage
Sheppey Writer's Group ran a cosy Christmassy readings evening at the Cottage.   Specially written pieces performed in the spirit of the Season.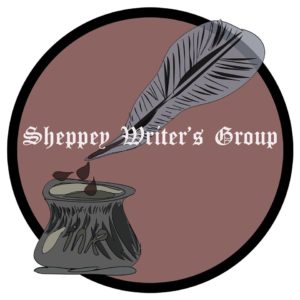 ---
Art Exhibition by Tanners St Painters 31st Oct – 30th Nov Tue/Thur/Fri/Sat 11 – 3
We hosted an Art Exhibition in our upstairs Gallery by Tanner St Painters who meet in Faversham with works for sale.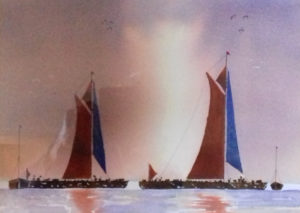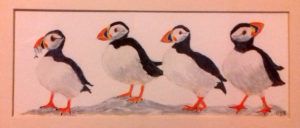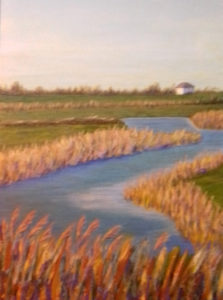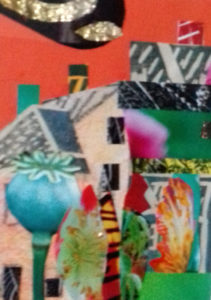 About Tanners St Painters
Tanners St Painters are a small, friendly independent group of artists, improving their skills with the help of Cherryl Fountain, a well-known local, professional artist. They use Water-colours, Acrylic or Pen and Pencil, according to preference and either paint subjects that are provided by Cherryl, or do their own projects. Members come from Sheppey, Sittingbourne, Faversham and Rainham and new members are always welcome. They meet on Thursdays at 7 – 9 pm in the Faversham Alms Houses, during the 3 school terms.
For more information contact Vic Ehmann vic.artclass20@gmail.com or 01795 535624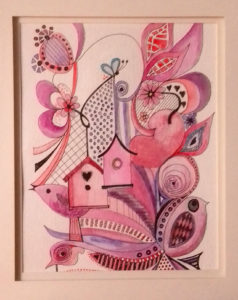 ---
Saturday 30th November Sheerness Lantern Parade
The Cottage is base for Big Fish Art's Annual Christmas Lantern Parade which is part of the all-day festivities in Sheerness High St every year.
We held Public Lantern-making sessions for Families to join in with the Parade.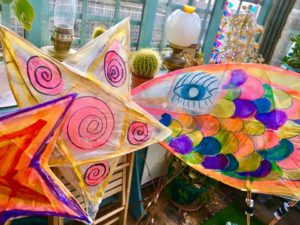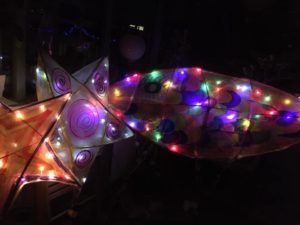 Children in local Schools, Beavers and Scouts groups made Lanterns with us during November in the run-up to the day.
---
Black History Month at the Cottage
Sheppey's Hidden Black Histories Exhibition
For Black History month, we showcased an exhibition in the upstairs Gallery celebrating Sheppey's connections with people from the Commonwealth.  We ran arts activity workshops for children that explored links from Black Islander history to the present day.  We would love to hear from you if you know any local stories and/or family histories as we are continuing to add to our collection.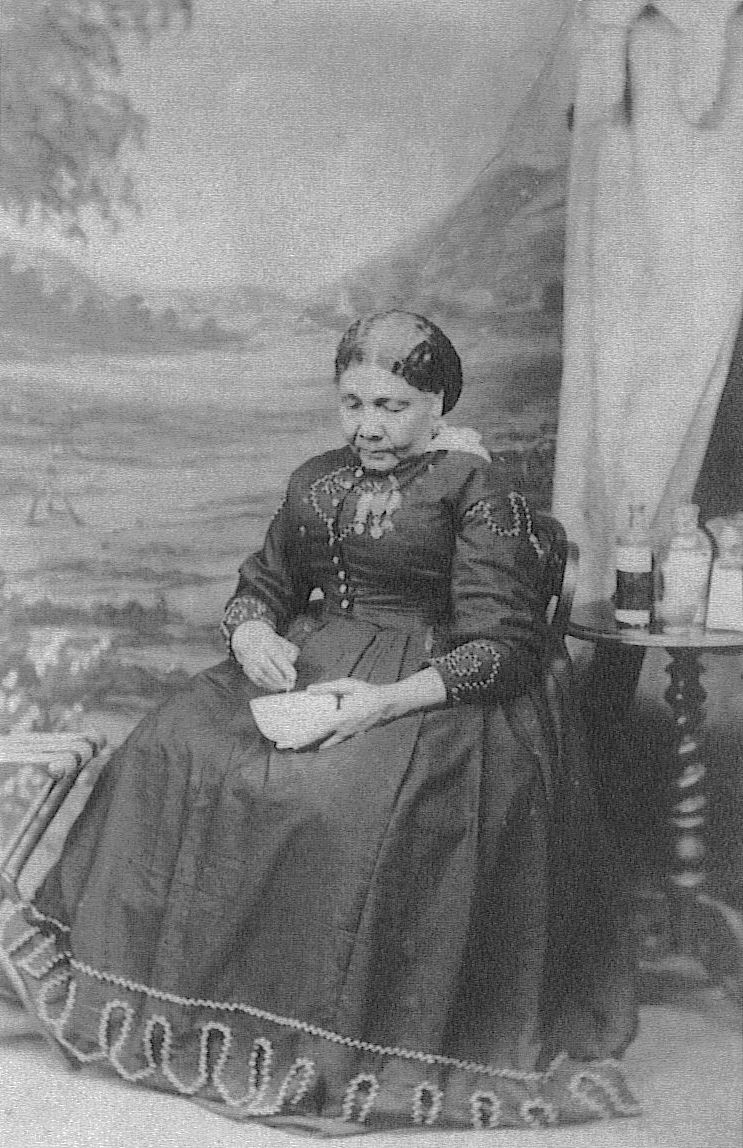 Mary Seacole visited Sheerness in February 1859
---
FAMILY FRIENDLY DROP-IN ART BOOK-MAKING WORKSHOP


We celebrated Black History Month at our Art workshop given by artist Chelsea St Pierre.
Inspired by our "Sheppey's Hidden Black History" Exhibition to create concertina Art book to be an exhibiting artist.
---
FAMILY FRIENDLY DROP-IN PHOTOGRAPHY WORKSHOP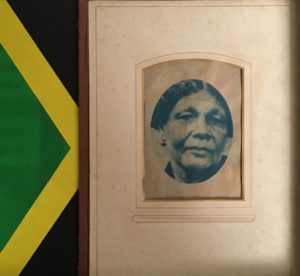 We celebrated Black History Month at our Photography workshop given by artist Anthony Jones.Photos in the Cottage Victorian Parlour 'with' Mary Seacole in the style of a Carte de Visite (CDV/Visitors card).Mrs Seacole was a Jamaican medical pioneer who in the nineteenth century cared for British troops in the Caribbean and during the Crimean War. She made a visit to Sheerness in 1859.
---
"In the Midst of Life is Death" Exhibition
Experience how death was viewed in the Victorian era in our new September exhibition "In the Midst of Life is Death".
Private View on Thursday 26th September at 18:00 – 20:30.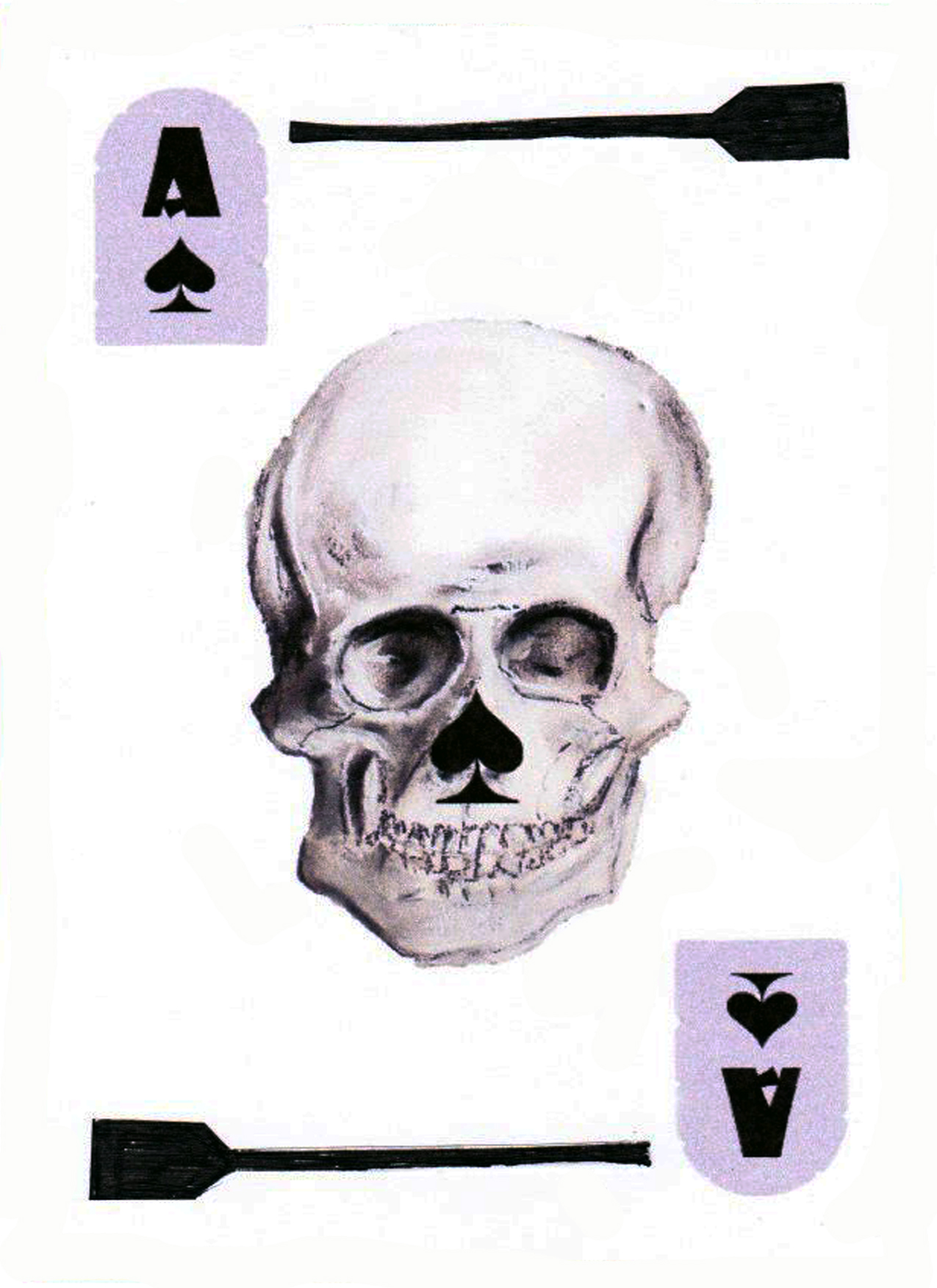 2018 Events

December
Father Christmas in the Victorian Parlour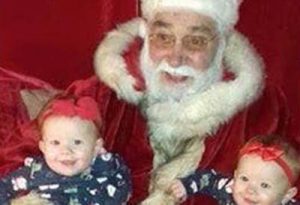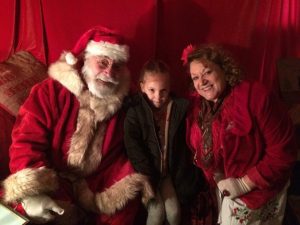 Once more by very popular demand, Father and Mother Christmas visited the Cottage on the 4 Saturdays in December in the count-down to Christmas.   Price: £3 for Cottage entry, small present and don't forget your camera!
---
Annual Christmas Arts and Crafts Fair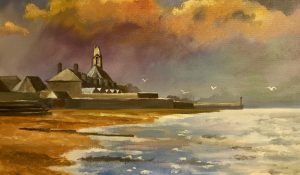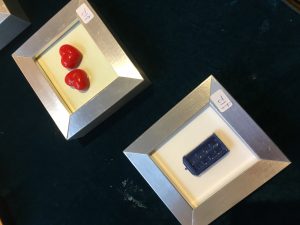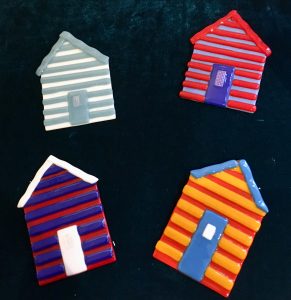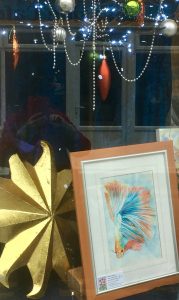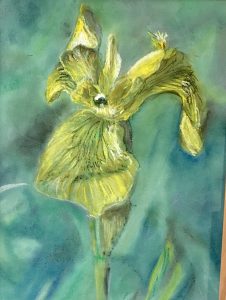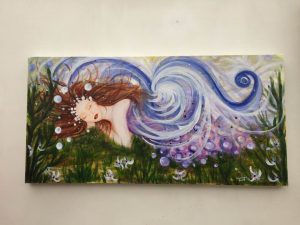 Arts and Crafts by local Swale-based Artists for sale. A percentage of the proceeds go to Sheppey Promenade, which is the volunteer-run charity that supports the running of Rose St Cottage and the Promenade Arts festival.

November: Art Exhibition: Park Road Painters

 
Rose St Cottage of Curiosities presented an Art Exhibition showing pieces created by members of Park Road Painters, who meet in Sittingbourne. The exhibition highlighted a range of subjects of interest to group members with works for sale.
Park Road Painters are a small friendly group who meet at "The Pulse," Park Road, Sittingbourne on Thursday evenings 7-9 pm during term time.
New members are always welcome. For more details contact Vic Ehmann on 01795 535624 or vic.ehmann16@gmail.com
---
Sept/Oct

Women's work in World War 1 Exhibition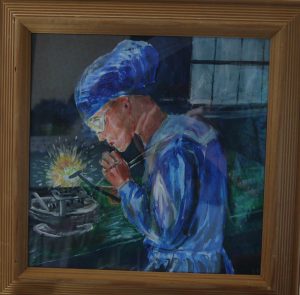 August
Family Jewellery-Making Drop-In Workshops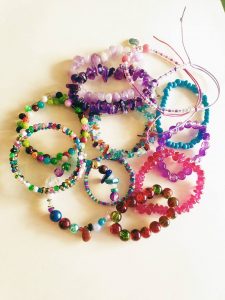 Family Summer Jewellery Drop-In Make & Take workshops
July
Promenade Equality Parade
Sheppey Promenade Festival highlight was the Equality Parade through Sheerness High St on the theme of the Suffrage movement and its relevance to us today. Our aim was to celebrate the progress that women have made in the last 100 years and highlight issues still to be fought for. 

Costume & hat workshops were held May & June in preparation for the Parade.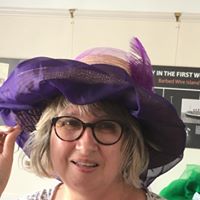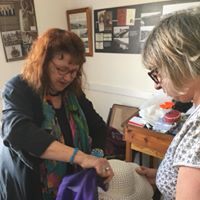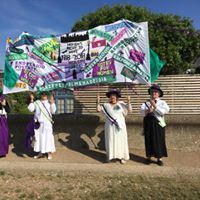 We also attended Whitstable Biennale and Processions 2018 in London with our banner proudly displayed.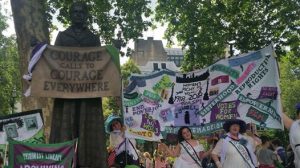 The Parade was open to all, individual men, women, boys & girls as well as organisations. 
Sheppey Promenade Week ran from 21st to 29th July,
We thank Heritage Lottery Fund for their support for this year-long project.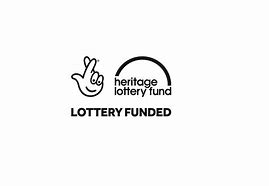 ---
Sheppey Writer's Group Readings in a Country Church

Sheppey Writer's Group will be compiling all poems and stories on the theme of Women in WW1 together into an anthology to be published in 2019.  The Writer's Group will also be holding Readings in a Country Church at St Thomas the Apostle  church at Harty on Sheppey as part of Promenade festival on 24th July from 2 pm to 4 pm,  Click on Map link below for directions to the Church.
https://goo.gl/maps/cEyV1QH8QCM2
---
 July Magic Lantern Slides Making Workshop for Families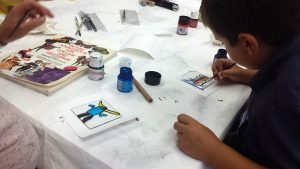 Families painted their own Magic Lantern Slides to see them projected through an amazing original Magic Lantern and stayed on for our weird and wondrous show in the Cottage the same evening.
---
---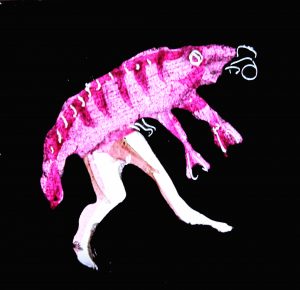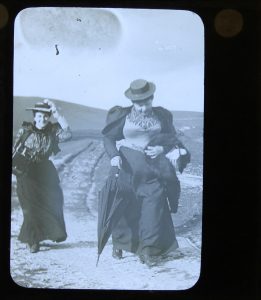 20
Wild Women of Sheppey: Magic Lantern Shows
Roll up! Roll up! Ladies and Gentlemen! Boy and Girls!

Through our Cottage door awaits an arcade of apparitions! Devices to deception! Tales of the wild woman of Sheppey! Our cottage may appear small, but it offers views of the infinite inventiveness of the human imagination! Your hosts Frog Morris and Nicole Mollett will lead you through our parlour of the peculiar and the profound. Bring your eyes but leave your good reason by the door!  You will not believe the wonders that await within..
The Art of the Magic Lantern is a collaborative performance project by Artists Nicole Mollett and Frog Morris which re-purposes pre-cinema projection equipment to create live art as travelling entertainers would have done before the invention of cinema.   The project brings together heritage artefacts, research, drawing, participation, stand¬ up comedy, satire and storytelling.  The show uses this ancient wizardry to confure up fantastical tales of monsters and forgotten histories and mixes original glass slides and text with modern imagery, humour and plenty of live audience interaction.
http://www.artofthemagiclantern.co.uk/
---
Saturday June 23rd "Equaliteas" Suffragette Teas 
Costumed characters served cream teas at the Cottage  and told stories about Suffragettes on the Isle of Sheppey.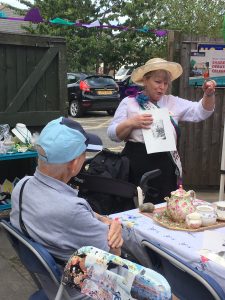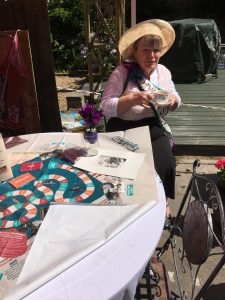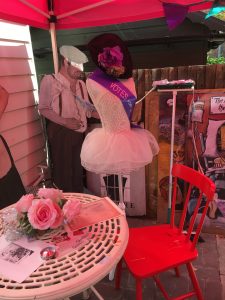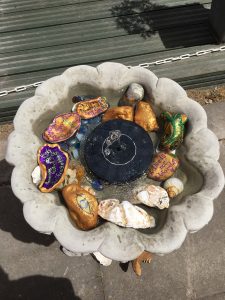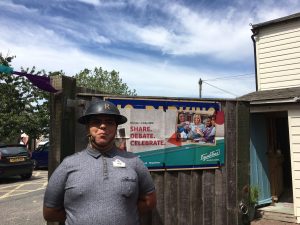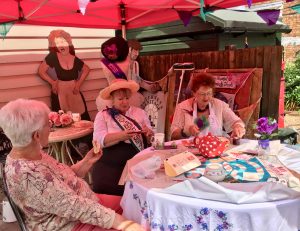 https://equaliteas.org.uk/event/suffragette-tea/
---
May Exhibition: Sheppey in WW1
Exhibition telling the story of Sheppey which was known as "Barbed Wire Island" during WW1.  It was ringed by trenches and wire because of it's strategic and vulnerable position.  Stories of Sheppey people both at the Front and at home on the Island.

Included in the exhibition are photographs by Sheppey Photographer Lilian Mason,
---
Costume & Banner-making Workshops for Sheppey Promenade Equality Parade at the Cottage, 
Sat 12th & Sat 26th May 11 am – 2 pm
Tues 15th, 22nd & 29th May 11 am – 2 pm.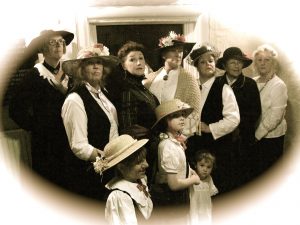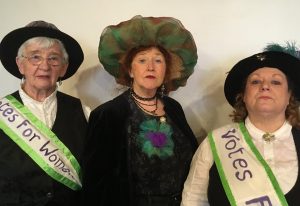 Costume, banner and/or badge/sash creation to wear in our Sheppey Promenade 2018 Equality Parade.  Costumes can be historical, reflecting Women in WW1 eg Suffagette, VAD nurse or Canary girl.  Or to reflect something that you seek Equality for now. eg #WASPI
Please call Chris Reed on 07775 712306 to book.
---
Wed May 16th – FREE Costumed Sketching evening at the Cottage at 7 pm £2  suggested donation for the evening, including refreshments
Big Fish Arts members dressed in period costume for participants to do some sketching or take photographs.  Open to all ages.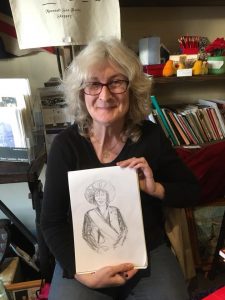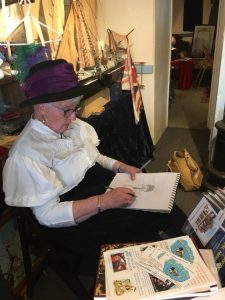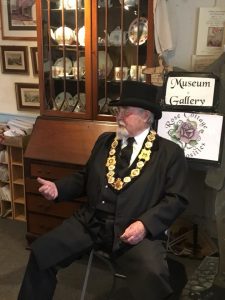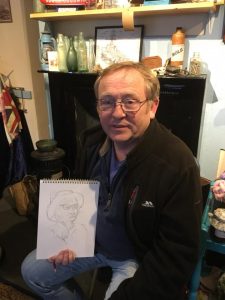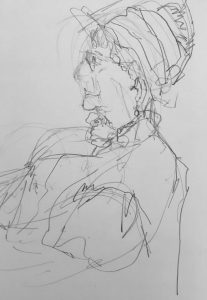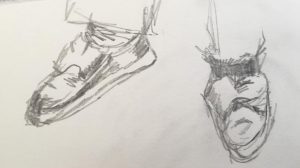 ---
---
Saturday 24th Mar – Saturday 28th Apr: Exhibition: Theatre, Cinema and WW1

This exhibition is one of a number of events which are part of Sheppey Promenade 2018 year- long Arts & Heritage Festival.   It launched the Festival by examining the changing nature of theatre during the First World War. It outlines the challenges faced by home front theatres, the theatre industry's support for the war effort, and the ways in which performance such as Music Hall changed during the wartime period. It also explored the role of cinema during the First World War, both at home and at the Front.
The Exhibition combined a Theatre one written by Dr Helen Brooks and a Cinema one written by Dr Emma Hanna, both from the University of Kent.
---
April – Sheppey Rocks! Pebble Painting & Pebble Pets workshop
We held a Sheppey Rocks painting and making Pebble Pets.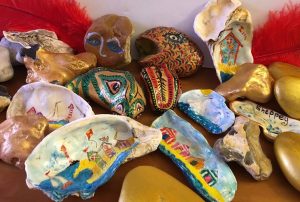 ---
March Heritage Fair at The Alexander Centre, Faversham
https://www.thealexandercentre.com/
February

We attended The Faversham History Fair hosted by the Faversham History Society.  The focus was on Swale's amazing, rich history and archaeology, with talks on how to trace your own family history.
For a full programme of talks: https://tinyurl.com/yd94uqrq
Open Play-reading "Dracula" at The Royal Hotel, Sheerness 7.30 pm
Big Fish Arts group members held an Open Play-reading of Dracula at at The Royal Hotel, Sheerness.
Venue Details: https://goo.gl/maps/4nyqhdofYs72
Open Play-reading "Women at War" by Maria Clarke

As part of Sheppey Promenade 2018 Festival, Big Fish Arts group members held an Open Play-reading of local writer Maria Clarke's play "Women at War" at 7.30 pm at The Royal Hotel, Sheerness.  This was held with a view to a possible performance as part of Sheppey Promenade later in 2018.
2017 Events
December
Visit Father Christmas
Due to popular demand, Father Christmas came again to our traditional Victorian Parlour and was joined by Mother Christmas too.  Whilst waiting to see him, kids were able follow our History Trail and grown-ups could look around the Cottage and browse our lovely selection of goodies to buy in the Museum shop and in the Creative Makers Fair upstairs in the Gallery.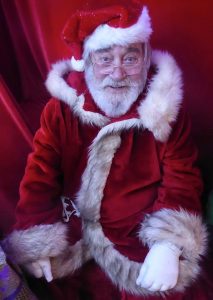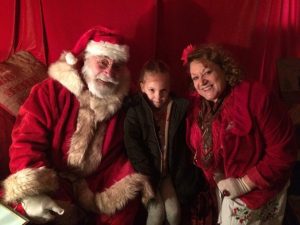 Price £2.50 included Christmas Present and opportunity to take photographs.

---
Christmas Sheppey Creative Makers Fair 2017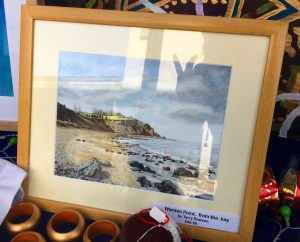 We opened our 3rd Christmas Makers Fair offering a variety of gifts, cards & decorations at a range of prices beautifully made by talented local artists and craftspeople.
This helps local small businesses and ensures that the Cottage, as a wholly volunteer-run charity, thrives as a Community venue and as a show-case for Sheppey's amazing history.
Contributing Artists:
Debbie Karen Adams
Jo Eden
John Gevaux-Ross
Laine Hadlow
Amanda Hoggins
Anthony Jones
Victoria McBride
Lesley O'Brien
Deborah Pugh
Terry Rawson
Brenda Robinson
Amy Sosbe
Janys Thornton
Lydia Wilson
October/November

Sheppey Ship's Figure Heads Exhibition
Sheerness Dockyard built naval ships from 1677 to 1903, many of these ships had figureheads right up until 1900.  This exhibition told the story of these ships, and featured photographs and paintings of figureheads by Janys Thornton.
Jeremy Thornton gave a talk at Sheppey History Society about these figureheads and about the local figurehead carvers who made them for the navy.  This took place at Bethel Hall, Chapel Street, Minster On Sea, Sheerness, Kent, ME12 3QF on 28th September at 7.45 pm.
---
September


To celebrate Heritage Open Days  and to complement our Sheppey Ship's Figureheads exhibition, Photographer Anthony Jones showed visitors how to create Origami Boats from re-cycled papers.  He demonstrated the art of creating Photograms, a very early form of photography.  Young visitors played our "Boat Race" game in homage to the Sheppey Round the Island Yacht Race which took place on the same weekend.
---
August
We held Children's Art Activities drop-in workshops through the month.
---
Sheppey Arts Society Art Exhibition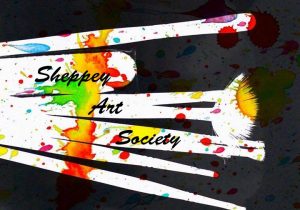 To celebrate Sheppey's rich artistic heritage, we are holding a Sheppey Arts Society Exhibition displaying arts and crafts by creative local people.  Works as designated by artists on display for sale.
Contributing Artists:
Debbie Karen Adams
Aileen Boosey
Roy Boosey
Julie Bradshaw
Paul Crocker
Jo Eden
John Gevaux-Ross
Laine Hadlow
Laurie Harpum
Amanda Hoggins
Deborah Pugh
Brenda Robinson
Amy Stevenson
Brian Stevenson
Lydia Wilson
---
July
Exhibition and Talks on Extraordinary Life of John Oliver, Thames Tug-man

 

We were honoured host a Touring Exhibition on the extraordinary life of John Oliver brought to us by his friend Frances Beaumont.
Despite being born without hands and only one good leg, John Oliver led a remarkable life as artist, chef and tug-man.  For over 20 years he captained the Hobbit tugboat on the Medway and the Swale.  Born Owen John Oliver in 1925, he attended Northampton Art College in the 1940s and later painted in Cornwall and the Rochester area.
His working life included spells in paper mills, horticulture, as a pub cellar-man and chef. He'd always loved Thames Sailing barges and sailed Thyra from Peterborough to Hull. Moving to Rochester, he worked on the river and eventually got the tug Hobbit. He towed all sorts of craft on the Thames, Essex and Kent coasts calling in at Sheerness and Queenborough.  He died in 2014, aged 88.
The exhibition featured paintings, prints and sculpture by artists associated with John Oliver  Preview was on July 11th from 6pm to 9pm at which Frances gave a slideshow Talk on his life.Frances gave a second Talk at Sheppey Little Theatre on July 29th
Contributing Artists were:
Tony Oldacre
A J
Mick Hampshire
Maggie Loxton
Andrew Kennedy
Frances Beaumont
Amanda Randall.
All funds from the talks will go to producing the book which Frances is writing about her long friendship with John and about his extraordinary life.
---
July Exhibition on Dutch Invasion of Sheppey 1667 with Costumes Display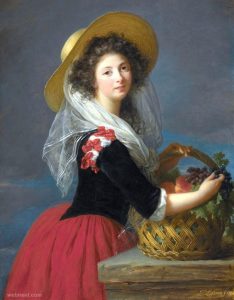 In this exhibition, we commemorated the 350th anniversary of The Dutch invasion of the Medway and Sheppey.  We exhibited images and information telling the story of this momentous event in our history   We displayed a number of costumes showing the types of clothes that the people of that time may have been wearing.

---
May


Kitchenalia – an Exhibition on the History of the Household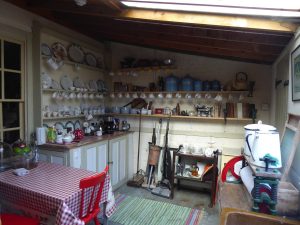 The quaint Scullery
Our Kitchenalia exhibition featured everyday objects from ordinary homes over the past hundred years.  Gadgets such as smoothing irons, progressing from those heated on the fire to modern steam irons, vacuum cleaners from early manual suction to 1960s Electrolux and an early spin dryer. Cook wear, butter pats and cast iron pans. There was also a collection of teapots through the ages.  There are interesting cook books in our kitchen for house wives to create dinners for special occasions or eek out the pennies. 
Join us in stepping back in time with cooking workshops on Sat 27th May or Thur 1st June, 11 am – 2 pm each day.  Price: £2 per head, please call 07775 712306 to book a place.

---
April
A Tribute to Private Bill Lawson, unsung Sheppey hero – The St Nazaire Raid Exhibition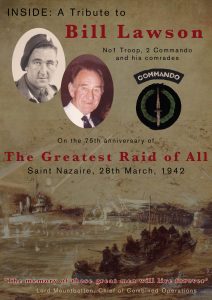 Operation Chariot, a daring British attack on the German-held port of Saint Nazaire in France, is described as the Greatest Raid of All.
And one of the Commandos at the heart of the assault was a former Sheerness shop-worker, Bill Lawson.
On the 75th anniversary of this incredible mission, Rose Street Cottage paid tribute to Bill – who returned to the town after the war and worked for the local council – with a display of photographs and mementos that tell his story.
---
Easter Family Cookery Workshop
Join our family-friendly cookery workshop to make Hot Cross Buns & Bird nests.
---
Photomontage Workshop
Free Photo-montage Family workshop run by photographer Anthony Jones using photos from the local Sheppey area. 

Sat 1st – Sun 2nd April
Kent Big Weekend in Costume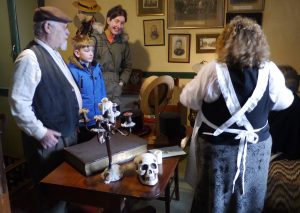 We  opened again this year for Kent Big Weekend.
---
2016 Events
Christmas Arts and Crafts Fair 2016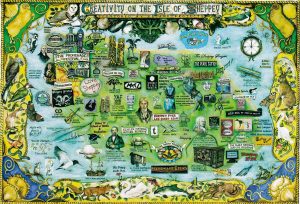 Every year, we hold a Christmas Arts and Crafts Fair, with a wide variety of Christmas gifts and cards, all hand-made by Sheppey creatives.
---
Visits from Father Christmas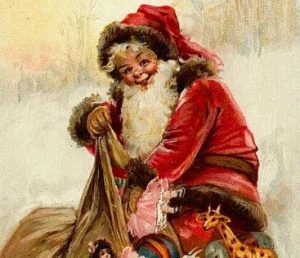 Each year, Father Christmas comes to visit us in our Victorian Cottage parlour.  Bring your children for a traditional, friendly welcome at a very reasonable price.
---
"Staples of Life" – Sheppey Co-operative Movement 1816 – 2016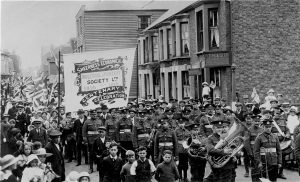 We held an exhibition celebrating the 200 Year history of the Sheppey Co-operative movement.   Our Co-op ledgers are available for researching family history and you can browse our curious Co-op related artifacts.

---
Sheppey Promenade AGM and Film/Sound piece showings
 
We held our Sheppey Promenade AGM at the Cottage followed by a series of films and a sound-piece made during Sheppey Promenade 2016.
A Murder of Crows https://youtu.be/AowTuGHfKoE

Flights of Fancy  http://sheppeyfilms.uk/
Sheerness Sunset Fl-utter-ance http://tinyurl.com/jjdoomz

---
Exhibition by Lisa Woollett – Pictures of the Sea
Author and photographer Lisa Woollett was born and raised on Sheppey, where she formed a deep attachment to the sea that inspires her work. Now living in Cornwall, she first found success with Sea and Shore Cornwall: Common and Curious Findings, a collection of photographs and musings on the items she comes across during her coastal walks.
She has now published Sea Journal, which was described by the Marine Conservation Society as a book that 'perfectly captures the spirit of the most beautiful yet fragile wild space we have'. Lisa staged a touring exhibition of photographs and finds, which she brought to Rose Street Cottage of Curiosities.
Discover more about her at:
Photographs of the Sea
---
Jewellery-Making Drop-In Workshops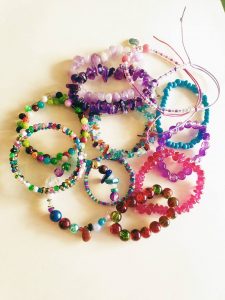 ---
Sheppey Promenade Festival Art Exhibition – "Open Aviary"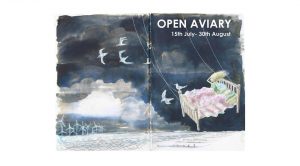 Exhibiting Artists were: Julie Bradshaw, Gen Doy, Lynn Dennison, Anna Bridges, Anne Ho Cooper, Karen Crosby, Paul Crocker, Laurie Harpum, Gabrielle Hoad, Amanda Hopkins, Beth Lannings, Victoria Mc Bride, Linda Newcombe, Micheala Nettles, Nicole Mollett, Susan Petticrew, Deborah Pugh, Jane Oldfield, Mark Sosbe, Hugh Ribbons, John Gevaux-Ross.
'Open Aviary' Exhibition – Private View
---
Step Into Rio!
    
Inspired by the Rio 2016 Olympics and Escadaria Selarón, the world-famous steps in Rio de Janeiro, young people from five primary schools in Swale:
• St Peter's Catholic Primary School (Lead Partnership School)
• Eastchurch C of E Primary School
• Minster in Sheppey Primary School
• Rose Street Primary School / Sheerness West Federation
• Teynham Parochial C of E Primary School
together with LV21 http://www.lv21.co.uk/ and artist Xtina Lamb have created 'printed tiles' for a collaborative art installation to transform the staircase at the Rose Street Cottage of Curiosities into a colourful 'Escadaria Swale'. The project is part of the Kent County Council Schools' Education Olympics Legacy Programme 'INSPIRE'. INSPIRE was created to ensure that as a county Kent maintains the momentum from the London 2012 Games, maximising the clear benefits that this brought to education.
Chris Cook, Team GB Olympian, officially unveiled the artwork created by the young Inspire Arts Leaders from participating primary schools.  Chris and the young artists celebrated their achievements and enjoyed complimentary refreshments and homemade cake.
---
Mask and Costume-Making Workshops
Free Mask and Costume-making drop-in workshops for families and pre-booked for schools. We created masks which to wear in the grand Sheppey Promenade Parade which takes place through Sheerness High St on July 23rd.
---
Sheppey Art Society Exhibition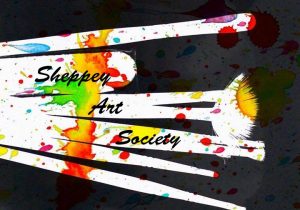 Sheppey Art Society held their first exhibition at the Cottage.
The Society is a friendly group of artists who meet on the last Thursday of every month at Friendship House Hall, Love Lane, Minster from 7 – 9 pm.
They have a full calendar of activities and are always looking for new members with any ability at drawing, painting or 3D work in any medium.
For more details about the Society, please see the Facebook Group here:
https://www.facebook.com/groups/371867792897426/
---
Lilian Mason, Photographer
Can you help us complete the history of the life of Lilian Gertrude Mason, photographer?
Lilian was an apprentice at age 17 to the well-known Sheppey photographer John Griffiths in the early part of the 20th century.  She went on to become very successful in her own right through both her portrait work and postcard scenes of Sheppey.  Rose Street Cottage has a collection of over 300 of her photographs that are evocative of the period between the wars, featuring numerous portraits as well as local drama productions. If you have family that were on Sheppey during this period there is a chance that they feature among our wonderful collection and you could help increase our understanding of Lilian's work. Come and have a look – the pictures are available to view in the Gallery and in our album display and we shall be showing them on a projector so that you can see them in great detail.
---
Shanty Singing with Sam the Shanty Man

Join Sam the Shanty Man for a rollicking evening of Shanties!
Price: £10.00 Includes a Fish & Chip Supper.
Booking Essential – Contact 07775 712306
Sam the Shanty Man will mould the most unlikely bunch of landlubbers into a crew of salty sea dogs fit to grace any of the leaky old tubs they dare to call sailing boats. Sam will lead you in the shanty to raise the anchor at the outset of the voyage right through to pumping her dry when you finally sail home again. Unlike the sailormen of old he will guarantee to return you to your loved ones fit and well and with most of your teeth intact.
---
Sheppey at War
As part of the centenary commemorations of the Great War, Rose Street Cottage commissioned a timeline highlighting the role Sheppey played, from its pioneering aviators at Eastchurch and Leysdown to the thriving hub of Sheerness Dockyard, plus notable events, including the inspiring story of fighter ace James McCudden VC. And of course why it became known as Barbed Wire Island.
---
Easter Workshops for Families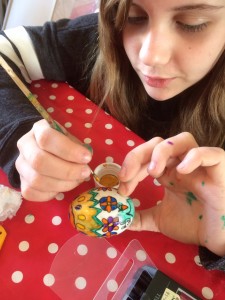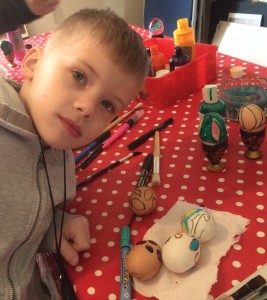 Enjoying some intricate egg-painting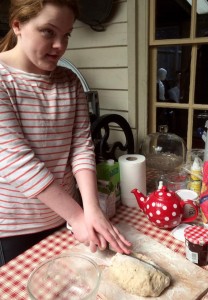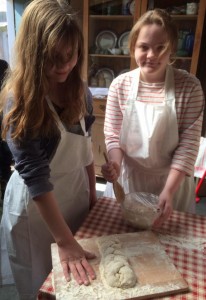 Bread-making – smells delicious!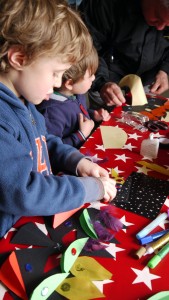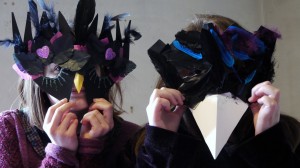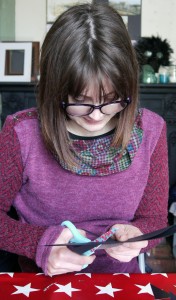 Making bird masks in readiness for the Sheppey Promenade 2016 Parade
---
Patchwork Quilting Classes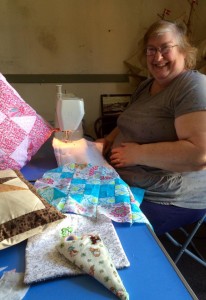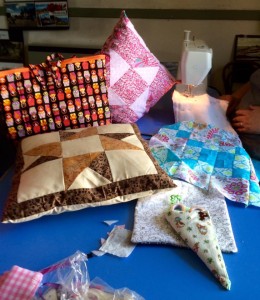 Making some lovely quilted patchwork pieces
---
Kent Big Weekend in Costume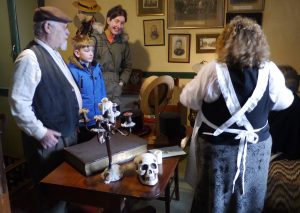 ---
Christmas Arts and Crafts Fair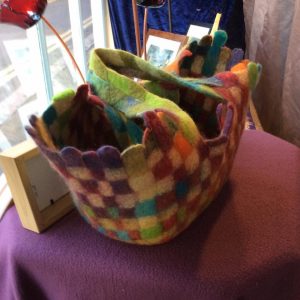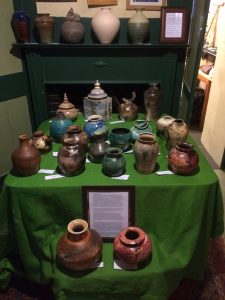 Georgia Wyver – Textile Artist                  Graham Smith – Ceramicist
Halloween 2015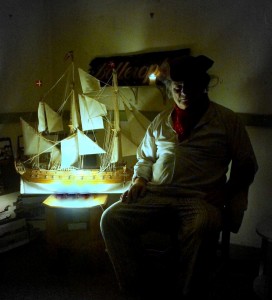 Horror Hulks
---
Maps, Myths, Mermaids and Monsters – Sheppey Promenade 2015 Art Exhibition