2020 Events and Activities
PLEASE NOTE: Unfortunately we are sorry but because of circumstances with Coronavirus we will not be opening for visitors or for monthly groups until informed that we are permitted to do so under Government regulations.   We are keeping the safety of our volunteers and potential visitors uppermost in this.  We will be honouring any tickets (which offer free entry for two) won during the Kent Big Weekend bid as and when we know more about when we may be able to open to the public again.
Our continuing theme throughout 2020 is "The Roaring Twenties".  On the Big Weekend we will welcome visitors with costumed poetry readings and an Exhibition in our Upstairs Gallery show-casing Sheppey's own early 20th Century female photographer Lilian Mason.
Lilian was an apprenticed at age 17 to the well-known Sheppey photographer John Griffiths in the early part of the 20th century.  She went on to become very successful in her own right through both her portrait work and postcard scenes of Sheppey.  We have a collection of over 300 of her photographs that are evocative of the period between the wars, featuring numerous portraits as well as local drama productions.
Children can follow our History trail and join up for the Wheels of Time badge collecting scheme.
Book Discussion Group – Tuesday monthly meetings 7.30 pm £2 for entry & home-made refreshments at the Cottage
Here is the Book Club reading list for the next few months.
Do come and join us at our monthly Tuesday evening meetings at 7.30 pm for some very lively discussion.
Tuesday 7th April – The Magic ToyShop & The Bloody Chamber & Other Stories by Angela Carter
Tuesday 5th May – The Plague by Albert Camus
Tuesday 9th June – Things Fall Apart by Chinua Achebe
---
Play-Reading Group 
---
Rose Cottage Poetry Society (hosted by Sheppey Writer's Group)
The Society will meet on the last Wednesday of the month.  Aim is to develop and encourage a group of poets and those interested in writing poetry to present, perform or read their work at events in and around the Isle of Sheppey and beyond.
Come along to enjoy taking part, your voice, input and enthusiasm is welcome.
---
Exhibition telling the story of the Richard Montgomery Liberty Ship
It is 75 years since the Richard Montgomery sank off Sheerness. See our exhibition telling the story.
---
WW1 Peace Celebrations Display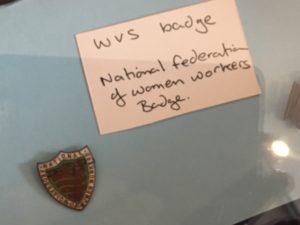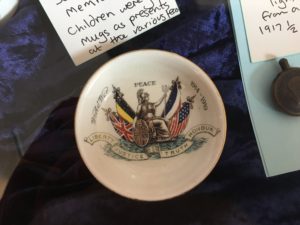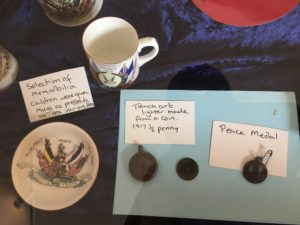 ---