Sheppey Promenade Week 21st – 29th July – for full details of events, see http://www.sheppeypromenade.co.uk
Sheppey Promenade Festival highlight is the Equality Parade through Sheerness High St on the theme of the Suffrage movement and its relevance to us today. Our aim is to celebrate the progress that women have made in the last 100 years and highlight issues still to be fought for. 

Costume & hat workshops were held May & June in preparation for the Parade.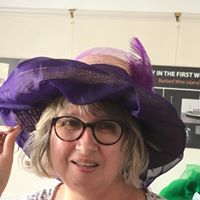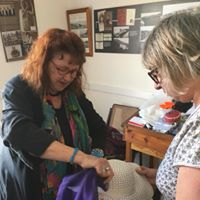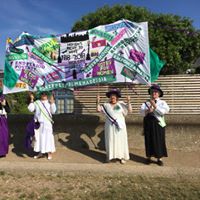 We have already attended Whitstable Biennale and Processions 2018 in London with our banner proudly displayed.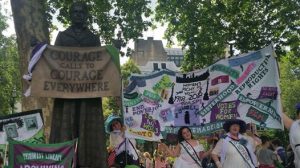 The Parade is open to all, individual men, women, boys & girls as well as organisations. Some will be wearing costume e.g. long skirts and big hats with sashes in the Suffragette colours of purple, white and green.   Alternatively come along in your everyday clothing with or without banners or flags demonstrating your particular concerns, for instance the #METOO campaign, you will be equally welcome. 
Sheppey Promenade Week runs from 21st to 29th July, so look out for other events which will run during that week and be added to events as dates/times are confirmed.
Contact Chris Reed on 07775 712306 for further details.
We thank Heritage Lottery Fund for their support for this year-long project.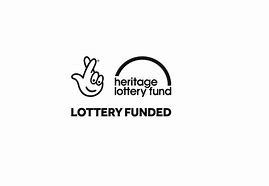 Sheppey Writer's Group Readings in a Country Church 24th July

Sheppey Writer's Group will be compiling all poems and stories on the theme of Women in WW1 together into an anthology to be published in 2019.  The Writer's Group will also be holding Readings in a Country Church at St Thomas the Apostle  church at Harty on Sheppey as part of Promenade festival on 24th July from 2 pm to 4 pm,  Click on Map link below for directions to the Church.
https://goo.gl/maps/cEyV1QH8QCM2
---
26th July Magic Lantern Slides Making Workshop for Families 2 pm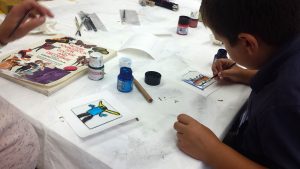 Families come and paint your own Magic Lantern Slides, see them projected through an amazing original Magic Lantern and stay for our weird and wondrous show in the Cottage the same evening.
---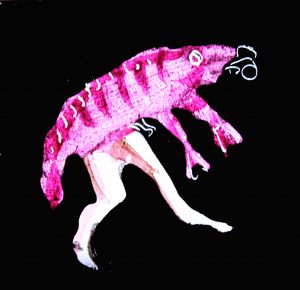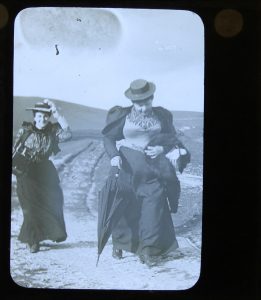 20
26th July Wild Women of Sheppey: Magic Lantern Shows (2 Performances –  7.30 pm – 8.00 pm and 8.30 – 9.00 pm)
Roll up! Roll up! Ladies and Gentlemen! Boy and Girls!

Through our Cottage door awaits an arcade of apparitions! Devices to deception! Tales of the wild woman of Sheppey! Our cottage may appear small, but it offers views of the infinite inventiveness of the human imagination! Your hosts Frog Morris and Nicole Mollett will lead you through our parlour of the peculiar and the profound. Bring your eyes but leave your good reason by the door!  You will not believe the wonders that await within..
The Art of the Magic Lantern is a collaborative performance project by Artists Nicole Mollett and Frog Morris which re-purposes pre-cinema projection equipment to create live art as travelling entertainers would have done before the invention of cinema.   The project brings together heritage artefacts, research, drawing, participation, stand¬ up comedy, satire and storytelling.  The show uses this ancient wizardry to confure up fantastical tales of monsters and forgotten histories and mixes original glass slides and text with modern imagery, humour and plenty of live audience interaction.
http://www.artofthemagiclantern.co.uk/
Please call 07775 712306 to pre-book as places are limited to 10 for each showing.
---